At Angel Care Cancer Clinic in Southeast Memphis, our veterinarians provide care and treatment of pets with cancer and support for the people who love them. 
Angel Care Cancer Clinic
Our Angel Care program is aimed at providing information, options for treatment of pets with cancer, and support for the individuals and families that love them.
Dr. Kathy Mitchener has extensive experience and training in cancer care and uses a variety of medical and integrative techniques to treat pets with cancer.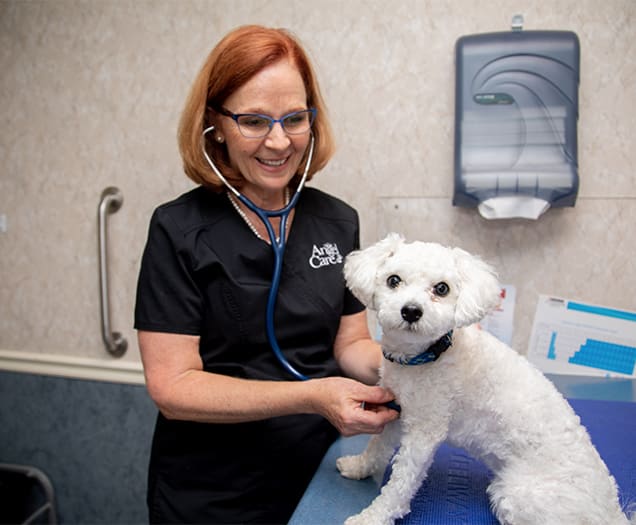 The staff is hands down the best I've ever experienced. We were referred here because my 7 year old cockapoo was diagnosed with lymphoma. From the receptionists to the technicians and veterinarians, everyone is all in and only cares about one thing - your fur baby's well being, and of course the parents.
Treating Cancer in Dogs & Cats
A diagnosis of cancer can bring with it feelings of overwhelming fear, loss of control and most devastating of all, the loss of hope.
When we face the diagnosis of cancer in a beloved pet it is very difficult. We must make important and life changing decisions for creatures that rely on our own judgments for their well being.
Traditional & Integrative Treatment
At Angel Care Cancer Clinic, our goal is to use multiple approaches to care for pets with cancer.
From traditional medicine and surgical procedures to the use of integrative therapies, like acupuncture and cold laser therapy, we aim to give them the quality of life they deserve.