When should I bring my cat to the vet?
Cats are particularly clever at hiding pain or illness, so you'll have to observe your cat carefully. While it may only be a passing bout of indigestion or a cold, it's also possible that your cat has a serious condition that needs medical care.
Read below for signs of critical illness that require a visit to your veterinarian as soon as possible.
Vomiting
Diarrhea or constipation (especially if there appears to be pain)
Lethargy
Changes in appetite (decreased or increased)
Weight changes
Increased thirst
Breathing issues, or changes in breathing
Discharge (eyes or nose)
Hair loss or skin irritation
Blood in the urine
Changes in personality (if your cat is normally playful but has stopped)
When it's an Emergency 
There are some symptoms that shouldn't wait for an appointment. If you notice any of the following, you should bring your cat to the closest open veterinarian clinic, or an Emergency vet, immediately.
If you're unclear if a situation is an emergency, you can call us and we can help you decide.
Indications of severe pain (typically accompanied by loud crying or aggression)
Seizure
Trauma
Breathing difficulties
Discolored gums (blue, grey, white, pale with no color)
Bleeding that is moderate to extreme
Any exposure to poison
Vomiting blood
Unresponsiveness or unconsciousness
Unable to walk or signs of dizziness
Overly high or low temperatures (under 99° or over 104°)
If you're concerned that your cat may be sick, contact our Southeast Memphis vets to book an appointment today.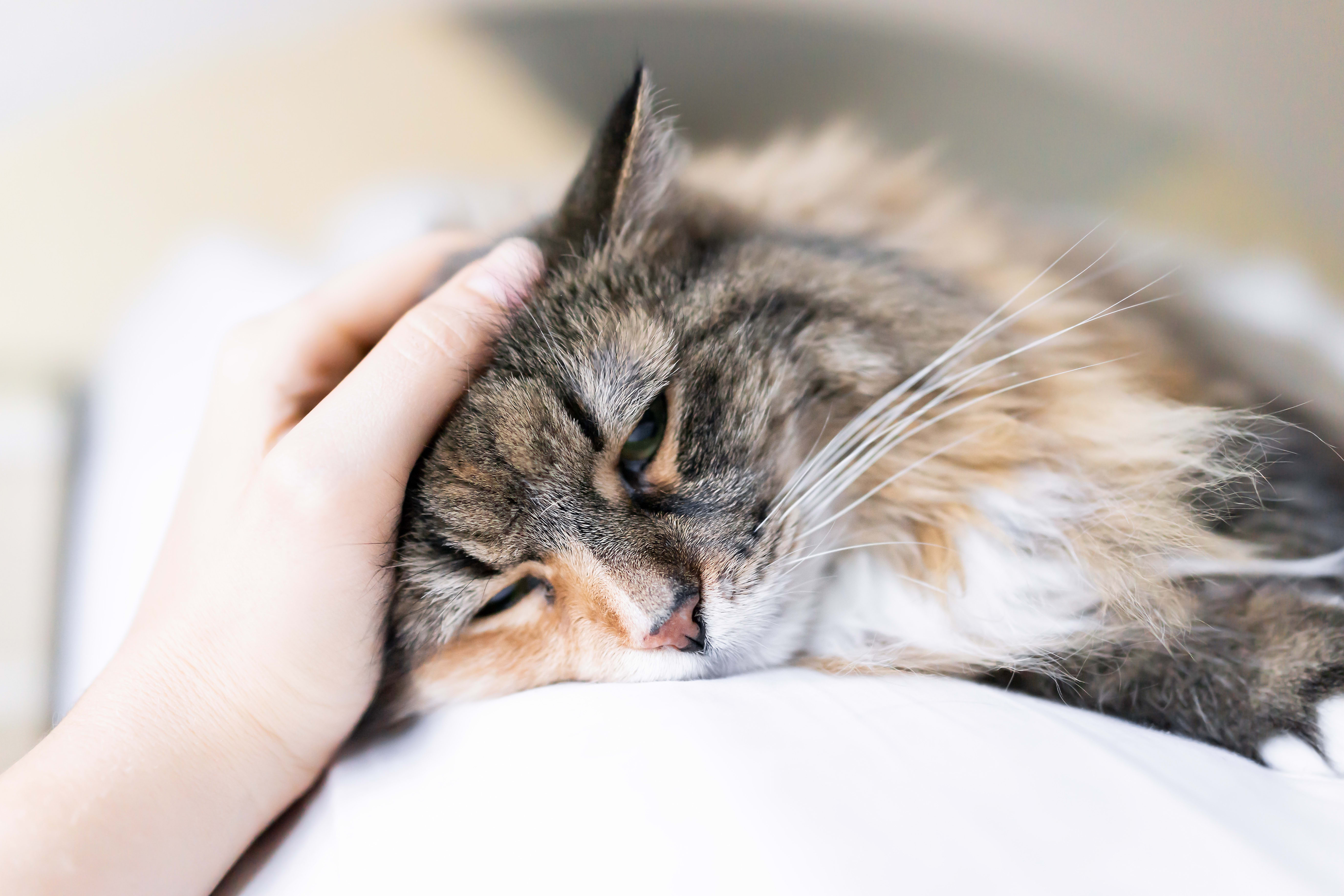 Looking for a vet in Southeast Memphis?
We're always accepting new patients, so contact our veterinary hospital today to book your pet's first appointment.
Related Articles View All
Like people, dogs can lose their vision and struggle with the challenges of going blind. Here, our Memphis vets share how to recognize the first signs and what you should do if you suspect blindness.
Itching, scratching, and licking are signs your dog has a condition known as dermatitis. Find out what might be causing the skin problems, and how you can help treat them.
Depression and anxiety can affect dogs, much like humans. Here, our Southeast Memphis vets share what symptoms to look for and how to help cheer up your furry four-legged friend.