At Southwind Animal Hospital, we provide quality veterinary dental care and surgery for cats and dogs in Southeast Memphis.
Dental Care for Cats & Dogs
Dental care is a very important aspect of the oral health and overall health of your pet. 
We offer complete dental care, including cleaning and polishing teeth, dental x-rays, dental surgeries, and client education on home dental care.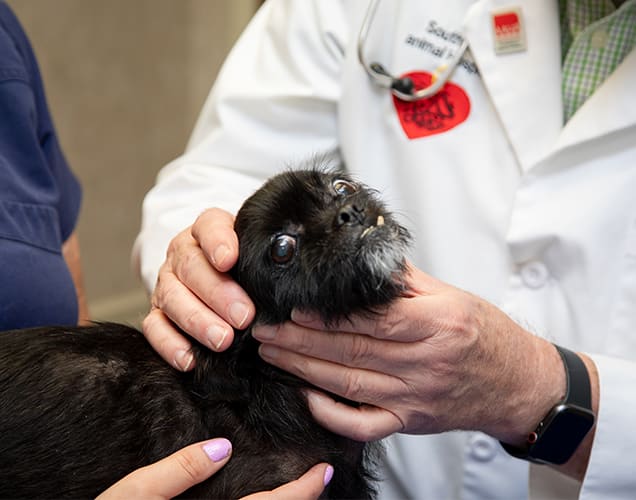 Did you know that 80% of dogs and 70% of cats develop some type of oral disease by age 3? Routine cleanings and examinations are essential for long, healthy life for your furry friend.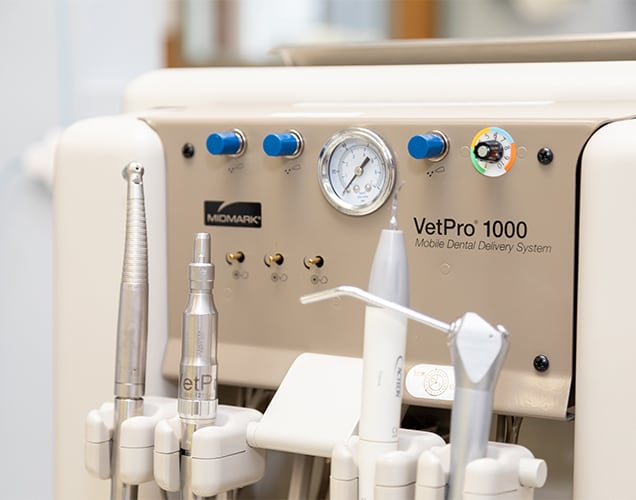 Anesthesia (Sedation)
Whether your pet is visiting us for an exam and cleaning or undergoing dental surgery, anesthesia allows your veterinarian to perform the dental procedures with minimal stress and pain for the patient.
Rest assured, before going under anesthesia your pet will always be evaluated first to ensure it is safe for them. 
Most pets can go home the same day of the procedure, although they might seem a little groggy for the rest of the day.
Annual Cleanings & Exams
Your pet should visit a veterinarian for a dental appointment at least once a year. Some dogs and cats are more prone to dental problems, and may need to visit more often.
At Southwind Animal Hospital, we use Oral ATP (Assessment, Treatment, Prevention), a protocol for managing your pet's dental needs and assessing symptoms.
Dental Surgery
At Southwind Animal Hospital, our experienced veterinarians perform dental surgeries for dogs and cats.
We strive to make your pet's surgical procedure as comfortable and stress free as possible for your pet, and for you, too.
We'll talk you through each step of the process, including preparation and post-operative care.
We offer the following dental surgeries for dogs and cats:
Tooth extractions
Treatment of severe periodontal (gum) disease